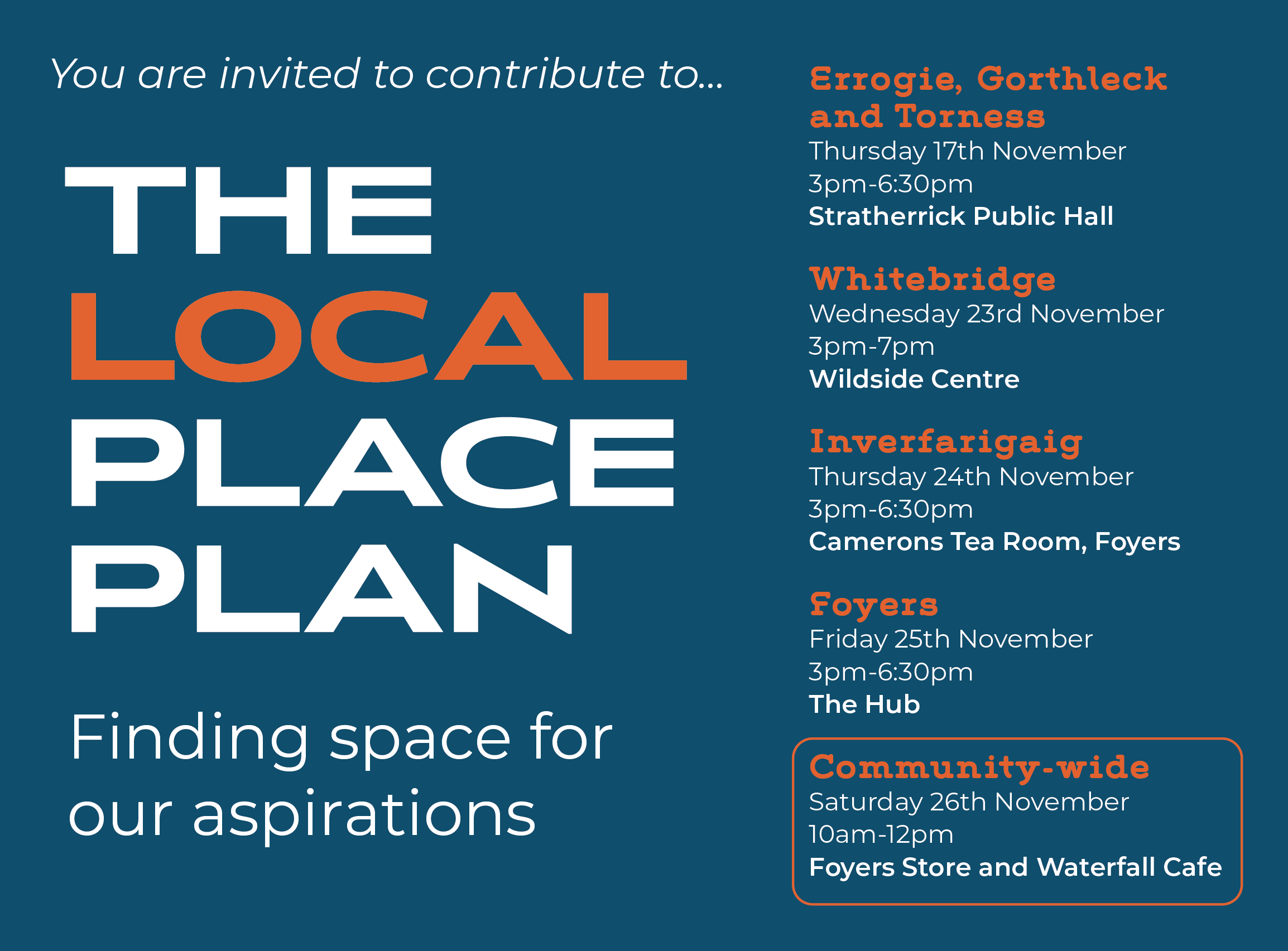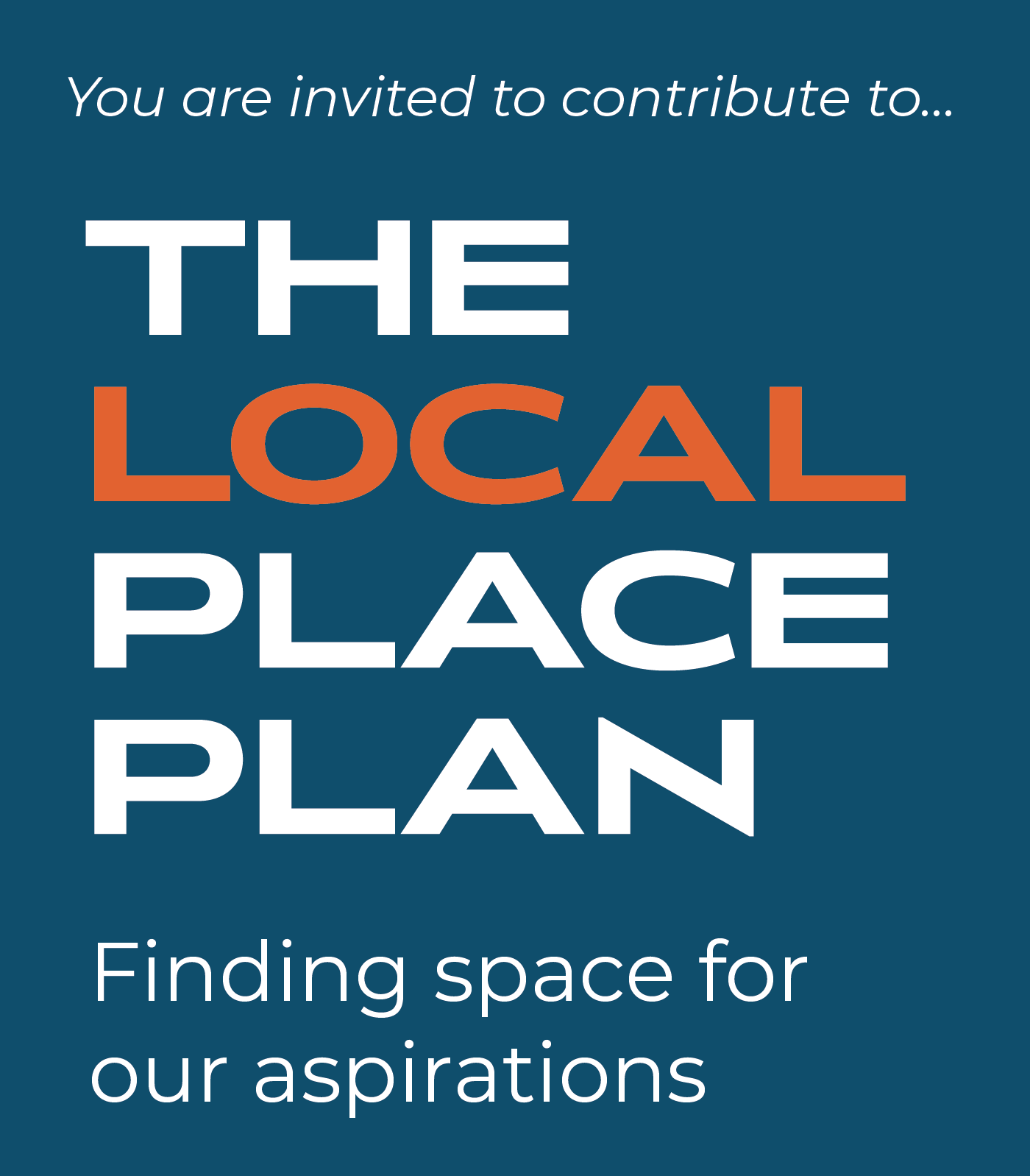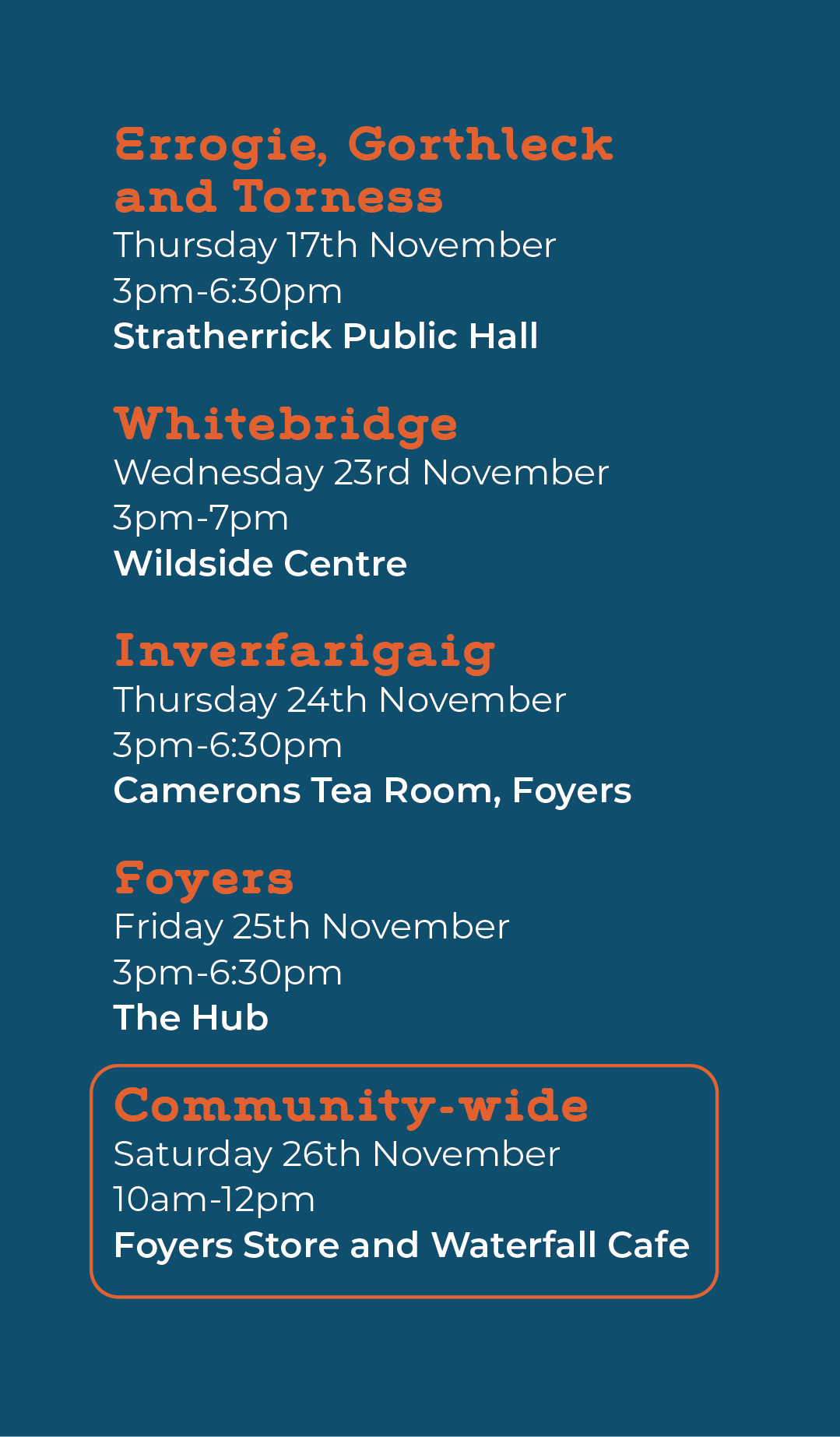 Close your eyes and imagine: what do you want your village, and your community, to be like in the future? What changes would you like to see?
Those are difficult questions, but as a community we'll be answering them by preparing what's called a Local Place Plan.
The Community Action Plan we prepared in 2021 is a great starting point.
Over a third of the local community put forward ideas, which formed the foundation of a plan that reflects our priorities as a community: things like better play parks, more affordable homes for those who need them, better footpaths and safer cycling, community hubs in each village, better community transport, a year-round ranger squad for visitor management, and much more. Check out the Community Action Plan page for more info
Lots of folk across various local organisations are working away to make these priorities happen. The Community Action Plan is like an agenda for the future, channelling funding to the community's priorities.
But there is unfinished business. The Community Action Plan doesn't say how play parks should be better or where new ones are needed. It doesn't say where affordable homes are most needed. It doesn't say which footpaths and cycle routes should be improved. And so on.
The village drop-in events in November are your opportunity to tell us what you'd like your place to be like in the future.
Please drop in for a cuppa and a chat!
Gorthleck, Errogie and Torness
Thursday 17th November
3pm-6:30pm
Stratherrick Public Hall
Whitebridge
Wednesday 23rd November
3pm-7pm
Wildside Centre
Inverfarigaig
Thursday 24th November
3pm-6:30pm
Cameron's Tea Room, Foyers
Foyers
Friday 25th November
3pm-6:30pm
The Hub
Community-wide
Saturday 26th November
10am-12pm
Foyers Store and Waterfall Cafe
Use the buttons below to explore the issues we'll be exploring at each event.
Based on your ideas and suggestions from the events, we'll share a draft Local Place Plan in December and check it with you.
What you say will have real influence, because Local Place Plans are a new feature of Scottish planning legislation to allow communities to have a say in planning policy and public services. There is more information on this government website: www.ourplace.scot/local-place-plans
Any questions? Contact Nick Wright on 07900 334110 or nick@nickwrightplanning.co.uk He'd love to hear from you!
2021 COMMUNITY ACTION PLAN
The Community Action Plan was published in 2021 after lots of community involvement. Click here to find out more about how it was developed.
You can view the Summary and Full Versions below. The Summary contains all the action areas and priorities. The Full Version contains lots more information and explains how the plan was prepared.
For more information about how the local community prepared the plan, check out the Community Action Plan page of this website. More details can be found in the Plan itself or by going back through the News section of this website.